Leadership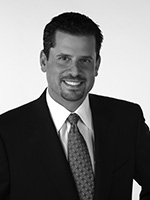 Scott Akerley – CEO
With a passion and talent to lead, innovate and inspire, Scott has been recognized over the years as a positive and inventive force in the real estate and settlement services industry. His belief that technology shouldn't replace people, but rather be leveraged to increase efficiency and strengthen relationships, has resulted in his approach to business being deeply rooted in blending art (human beings) and science (technology and training).
This philosophy, in addition to his expertise, led him to establish one the most successful independent escrow companies in Southern California. Since starting the organization, he's consistently propelled the company forward by positively affecting individuals and companies through his innate desire to make people's lives better through productive and sustainable practices.  
His impactful direction is further illustrated by Pango Group being named one of the 100 Best Places to Work by the
Los Angeles Journal
for four consecutive years. The organization's values – Moxie, Grace and Kindness, Forward Thinking, Knowledge, Integrity and Teamwork, in unison with Scott's open leadership style, have resulted in a symbiotic culture that nurtures these values far beyond the office doors.
Currently, Scott serves as CEO and Co-Founder at Pango Group – the parent company of Glen Oaks Escrow, CV Escrow, Escrow Trust Advisors, VOI Insurance Solutions, Mosaic Signing Services, and several other settlement service related companies.
---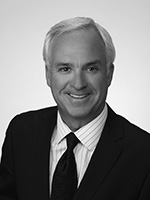 Jeff Russell – President
Jeff has spent a large portion of his career leading, mentoring and supporting others to grow not only their professional lives, but also in their personal lives. His passion for people, coupled with his inventive business mindset, has led him to be a visionary in the industry over the past decade. Jeff entered the business world during the emergence of the digital era. Seeing the massive amount of opportunities that technology supported, Jeff joined a global high tech firm in international sales – where he quickly moved from a manager position to being shareholder and board member of the company. Over time and several executive management positions, Jeff developed his modus operandi -a framework of empathy and persistent learning that would become the foundation for Pango Group. This framework is evident in Jeff's passion for coaching, amongst other things. At Pango Group, he created an internal coaching program to help guide employees to become the best version of themselves on both a professional and personal level. As President of Pango Group, Jeff manages the strategic direction of the organization in a very personalized and human way. Through his compassionate approach and encouraging those around him to be the best possible versions of themselves, Jeff has contributed to making the company what it is today.
---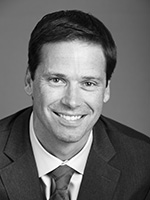 Joe Curtis – Chief Operating Officer
Joe
embodies a belief system that he leads by and lives by: create and implement strategic systems backed by empowered and accountable individuals who are passionate about the company's mission, vision and values.
For the past five years, he's served as COO and Executive VP of Sales & Business Development at Pango Group.
His transparent and collaborative leadership style has been a significant contributing factor to humanizing systems and processes, which has allowed him to develop new business entities, strengthen existing ones and redefine the importance of people.
As Executive VP of Sales & Business Development, Joe transformed the sales department by integrating accountability, honing in on the team's skillset and implementing cohesive processes. The result was monthly revenues quadrupling in a brief period.
As COO, Joe played a large role in redefining the company's budgeting process by ensuring the entire organization had financial literacy to understand why decisions were made and to be able to provide meaningful feedback to the process.
Focusing on increasing productivity and supporting the team's growth was the basis for yet another endeavor Joe initiated – the creation of Pango LAB. This concept focuses on training individuals interested in an escrow career and allowing employees to be cross-trained in other areas of the business. In turn, the company can provide a higher level of service to its clients. Joe was also named as a 2018 Advocate for Social Good by Giveback Homes. 

This distinction is given to prominent individuals within the real estate community who have d

emonstrated their commitment to giving back and pursuing the goal of safe and secure housing for all, and are eager to do more.
---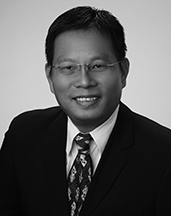 Bryan Le – Vice President of Information Technology
Pango Group Vice President of Information Technology, Bryan Le, has a knack for helping companies grow, regardless of their business sector. Straight out of college he joined an action sports company, helping to build it from 55 employees to 500 over a seven-year period. He later worked with a $300 million furniture company as well as a $3 billion dollar multi-family construction business where he oversaw IT operations for 200 locations and 1,500 employees. His desire to transform a company's IT infrastructure to accommodate growth potential drew him to Pango Group. "After the management team shared their future road map with me, I saw how my IT experience could be a contributing factor in achieving their long-term business objectives," Bryan shared. "I was drawn to that opportunity along with the stable business climate and family-oriented atmosphere." His responsibilities include: day-to-day operations, infrastructure, applications, compliance and security. When he's not playing Dad to his three children, Bryan enjoys tennis but is most often found on the soccer field, getting his kicks running the ball with his league teammates.
---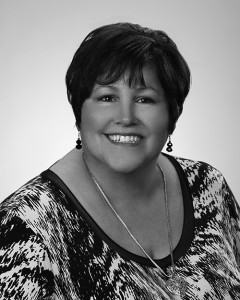 Milly Miller – Vice President of Escrow Operations
Escrow Operations is managed by one of the industry's most experienced escrow professionals, Milly Miller. A 35-year real estate veteran, Milly's illustrious career began on the sales side as a Realtor, took a turn as a loan officer with one of the nation's largest lending institutions, and then landed in escrow where she found her true calling. Of her 25-years as an escrow officer, she is proud to have spent nearly half of it with Pango Group. "This is a very forward-thinking organization and pertinent to our industry," Milly recently shared. "There's security working for a company like that. Even though it's large, it's very family-oriented with tons of support." As Vice President of Escrow Operations, Milly is actively involved in strategic initiatives, screening and hiring of escrow officers, training, compliance and just about anything related to escrow. With her expansive industry knowledge, fluency in Spanish, as well as hands-on experience with every type of escrow transaction including expertise in REO procedures and systems, Milly is an invaluable resource for the staff.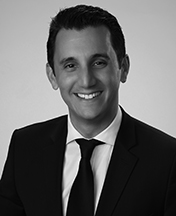 Russell Jensen – Vice President of Finance
Vice President of Finance, Russell Jensen, brings a worldview to the Pango Group. He spent his formative years overseas including attendance at American University in Dubai where he received his Bachelor of Science degree in Business Administration/Management. After getting his feet wet working with Ernst & Young, Russell returned to the United States to pursue work with non-profit organizations such as C40 Cities Climate Leadership Group and 211 LA in various capacities including Director of Finance. "I was ready to do something different," commented Russell on his move to Pango Group after a 13-year period working with 501(c)(3) organizations. "The position here dovetails perfectly with my experience and skills, and I'm excited in the opportunity to learn more about the real estate industry. The next five years are going to be very interesting in the Southern California market, which is often a harbinger for the rest of the country. I'm looking forward to contributing to the company's goals and business objectives." Russell will be helping to support a sustainable business practice for the organization, identifying and facilitating accounting efficiencies, and managing the needs of various accounting departments falling beneath the Pango Group corporate umbrella. Outside of work, he enjoys cycling and continues to volunteer his time as Treasurer with three Los Angeles-based non-profit groups.