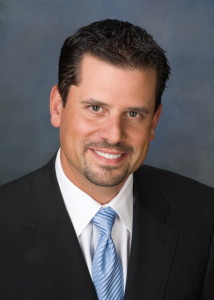 Glen Oaks Escrow is celebrating 20 years in business under the leadership of founder, Scott Akerley. Purchased in 1995, the already successful six-year-old company was a three-to-four person operation. Over the years, strategic growth initiatives led to expansion – from opening new offices to adding new companies. Today, the Pango family of companies is comprised of 14 offices with over 200 employees.
From day one, the company has promoted an employee-centric culture built on integrity, teamwork and an attitude of grace and kindness. "Surrounding yourself with great people and giving them the tools to grow both professionally and personally is the foundation of our success," says Akerley. Those tools include the latest technologies, continuing education, motivational events, and the opportunity to support the community with volunteer efforts like the annual Backpacks for Kids, which donates school supplies to local children in need.
A progressive and proactive management style positioned Glen Oaks Escrow to thrive during the darkest days of the economy. Staff was trained and ready to serve the real estate community during market upheavals that included the infamous REO years and the compliance regulations set forth by the Consumer Financial Protection Bureau (CFPB). As leaders in compliance, Pango Group/Glen Oaks Escrow was the first independent escrow company in California to complete the Statement on Standards for Attestation Engagement No. 16 (SSAE 16) SOC 1 &; SOC 2 Type I audit. These audits are widely recognized and demonstrate their adequate controls on hosting and processing data that belongs to their customers.
The organization was recognized as one of the Best Places To Work in Los Angeles in 2014 and has earned many awards since its inception including Best Escrow Company 16 years running by the Glendale News Press, Advancing the Status of Women Award by Soroptimist International, City of Glendale Mayor's Commendation Award and County of Los Angeles Commendation Award.