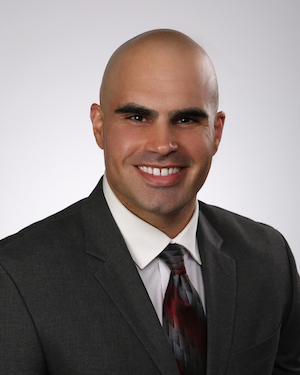 Meet Mike. He holds a very important position at Pango Group – Director of Information Technology. He's been with us almost nine years, and it's hard to imagine life without him!
Mike's passion for and dedication to all things technology have helped our team and have also assisted in providing our clients with the conveniences of modern technology and management of the systems that keep their funds and identity safe.
We're beyond grateful for Mike and appreciate his smarts, hard work and for being an all-around awesome person!
What is your favorite thing about working at the company?
Without a doubt, the amazing people I'm surrounded by.
Tell us what a typical day at work for you entails.
I like to think that everyday is full of its own unique challenges.
How long have you been in the industry?
15 years
What is the one thing you can't resist?
I tend to be pretty inquisitive, so I have trouble staying away from new challenges. I sometimes refer to them as shiny objects.
What's the best book you've ever read?
Daemon by Daniel Suarez
What motivates you?
Trying to leave things better than I found them!
If you had to eat one meal every day for the rest of your life, what would it be?
Who are we kidding? Chicken sandwich and salad at the Habit!
If you could do another job for just one day, what would it be and why?
Travel blogger. There are too many places I still need to visit.
What's one item on your bucket list that you can't wait to check off?
Visiting South Bend, Indiana to watch the USC Trojans beat Notre Dame.
---
Mike, on behalf of each and every one of us at Pango Group, we wanted to thank you! Words really cannot express how much we appreciate you and all you do!