Leadership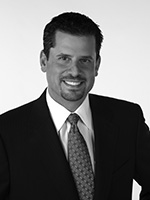 Scott Akerley – CEO
Scott has a long-standing escrow background, having been in the business for over twenty years. He is a prominent member of the Glendale Community, presiding over the board of many organizations including Glendale Community College and Glendale Chamber of Commerce. Scott has been named Glendale Business Man of the Year, and his company, Glen Oaks Escrow, has been named Best Escrow Company of the Year for 19 years. Under Scott's leadership, Pango Group strives to create a new standard in the escrow industry by recruiting and hiring only the best and the most innovative escrow officers. An investment of time and resources found escrow officers that met his criteria: Experienced, service oriented, dedicated, dependable, responsive, timely. Through Pango Group, Scott made a commitment to deliver only the highest quality escrow service available.
---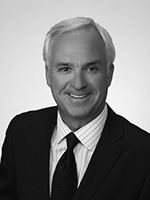 Jeff Russell – President
"People person." This simple expression describes President, Jeff Russell, to a tee. His greatest joy, besides getting to know his employees and their families, is helping each to realize his or her full potential. This is the cornerstone of his management philosophy, and it has catapulted the organization from a humble beginning with one office to 25 offices and over 200 employees. In 2014 and 2015, Pango Group was recognized as one of the "Top 100 Places To Work in Los Angeles County." Jeff's management style was shaped by an early career in international sales that exposed him to best business practices, fiduciary responsibility and managing people from a wide array of countries and cultures. As Executive Co-Founder of Pango Group, whose companies include Glen Oaks Escrow, CV Escrow and Escrow Trust Advisors, Jeff oversees daily operations and directs strategic initiatives to continue leading the company into the future while enhancing the lives of employees, customers and partners along the way. A third generation Los Angeles native, Jeff makes his home in the Los Angeles area with his wife and daughter.
---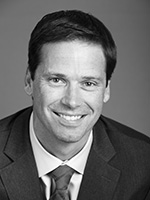 Joe Curtis – Chief Operating Officer
As Chief Operating Officer for the Pango Group, Joe Curtis is the point man for facilitating the organization's strategic initiatives and ensuring its vision is realized. Formerly the President of southern California's third largest escrow firm, Joe joined the forward-thinking Pango Group to do something groundbreaking in the escrow industry—create a formalized sales management system. In less than a year, Joe not only implemented the new sales infrastructure, he also opened and staffed two new sales offices. When an unexpected opening occurred in operations, he stepped in to bridge the gap, expanding his sales recruiting, training and management duties with unflagging enthusiasm. Joe's considerable skill sets and contributions did not go unnoticed, and he was offered the position of Chief Operating Officer two months later. Today, Joe is an integral member of the executive management team, committed to taking the company's family of escrow companies into a future that not only paves the wave in escrow, but also fosters a culture enabling employees to live in a meaningful and purposeful way. "By providing great service and a superb environment for our employees, we in turn are attracting new clients and developing the best people in the business," Joe commented. "It's a win-win." Joe is a member of the California Escrow Association and American Land Title Association (ALTA).
---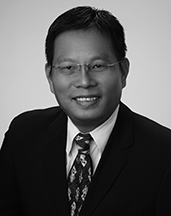 Bryan Le – Vice President of Information Technology
Pango Group Vice President of Information Technology, Bryan Le, has a knack for helping companies grow, regardless of their business sector. Straight out of college he joined an action sports company, helping to build it from 55 employees to 500 over a seven-year period. He later worked with a $300 million furniture company as well as a $3 billion dollar multi-family construction business where he oversaw IT operations for 200 locations and 1,500 employees. His desire to transform a company's IT infrastructure to accommodate growth potential drew him to Pango Group. "After the management team shared their future road map with me, I saw how my IT experience could be a contributing factor in achieving their long-term business objectives," Bryan shared. "I was drawn to that opportunity along with the stable business climate and family-oriented atmosphere." His responsibilities include: day-to-day operations, infrastructure, applications, compliance and security. When he's not playing Dad to his three children, Bryan enjoys tennis but is most often found on the soccer field, getting his kicks running the ball with his league teammates.
---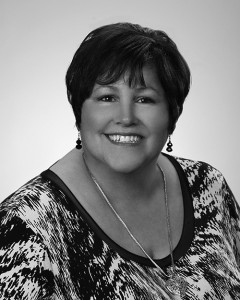 Milly Miller – Vice President of Escrow Operations
Escrow Operations is managed by one of the industry's most experienced escrow professionals, Milly Miller. A 35-year real estate veteran, Milly's illustrious career began on the sales side as a Realtor, took a turn as a loan officer with one of the nation's largest lending institutions, and then landed in escrow where she found her true calling. Of her 25-years as an escrow officer, she is proud to have spent nearly half of it with Pango Group. "This is a very forward-thinking organization and pertinent to our industry," Milly recently shared. "There's security working for a company like that. Even though it's large, it's very family-oriented with tons of support." As Vice President of Escrow Operations, Milly is actively involved in strategic initiatives, screening and hiring of escrow officers, training, compliance and just about anything related to escrow. With her expansive industry knowledge, fluency in Spanish, as well as hands-on experience with every type of escrow transaction including expertise in REO procedures and systems, Milly is an invaluable resource for the staff.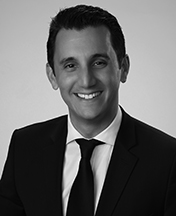 Russell Jensen – Vice President of Finance
Vice President of Finance, Russell Jensen, brings a worldview to the Pango Group. He spent his formative years overseas including attendance at American University in Dubai where he received his Bachelor of Science degree in Business Administration/Management. After getting his feet wet working with Ernst & Young, Russell returned to the United States to pursue work with non-profit organizations such as C40 Cities Climate Leadership Group and 211 LA in various capacities including Director of Finance. "I was ready to do something different," commented Russell on his move to Pango Group after a 13-year period working with 501(c)(3) organizations. "The position here dovetails perfectly with my experience and skills, and I'm excited in the opportunity to learn more about the real estate industry. The next five years are going to be very interesting in the Southern California market, which is often a harbinger for the rest of the country. I'm looking forward to contributing to the company's goals and business objectives." Russell will be helping to support a sustainable business practice for the organization, identifying and facilitating accounting efficiencies, and managing the needs of various accounting departments falling beneath the Pango Group corporate umbrella. Outside of work, he enjoys cycling and continues to volunteer his time as Treasurer with three Los Angeles-based non-profit groups.