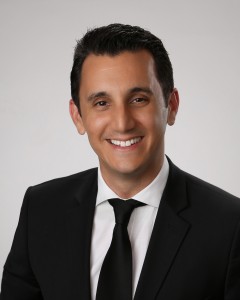 Finance positions are a crucial part of any business, so we're very grateful to have the creme de la creme on our team.
Russell serves as the VP of Finance for Pango Group, and in addition to being awesome in all things finance, he's also one of the best people around!
Russell has been with us for nearly two years, and there isn't a day that goes by that we don't give thanks for him. He not only manages the financial components of the company, but also brings an immense amount of enthusiasm and positive energy to the team.
Meet Russell!
What is your favorite thing about working at the company?
The people and their personalities.
Tell us what a typical day at work for you entails.
Lots of emails, lots of skyping, lots of planning, projects and working with my teams.
How long have you been in the finance industry?
14 years
What is the one thing you can't resist?
Chocolate!
What's the best book you've ever read?
Reading it now: "The Peoples History of the United States" by Zinn.
What motivates you?
To challenge myself, my fiancee and planning our future together.
If you had to eat one meal every day for the rest of your life, what would it be?
Russell Sandwich – All veggies, swiss cheese on wheat.
If you could do another job for just one day, what would it be and why?
A Doctor – lots of respect for them.
What's one item on your bucket list that you can't wait to check off?
Visiting all 7 Continents.

---
Russell, we wanted to thank you for all of your hard work, day in and day out! Your drive and positive attitude is a tremendous asset to our company and clients. Cheers to many more years!