We know how busy this time of year can get! So, to help you get a head start on your holiday shopping, we've compiled some fun and unique gift ideas for everyone on your list. More importantly, we hope that you have a wonderful time with loved ones over the holiday season.
FOR THE FOODIE ON YOUR LIST

Foodies have been singing the praises of the Instant Pot multi-cooker that can seriously do it all! From perfect hard-boiled eggs to succulent roast chicken, this new-age pressure cooker cuts down the cooking time in an amazing way.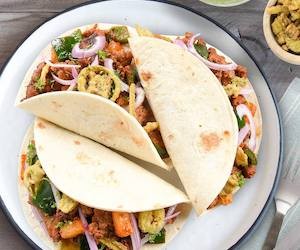 If they're too busy to cook or don't know how, a subscription to Home Chef will take the guesswork out of meal-prep. These kits include pre-portioned ingredients and recipes to make weeknight meals a snap!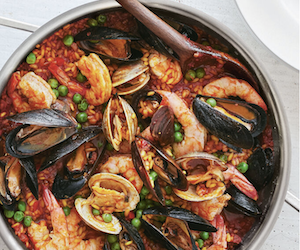 Foodies love learning new recipes and cooking styles, so consider giving the gift of a cooking class. Sur La Table has locations throughout the US and offers gift cards. PS – If you can't find a class in the area where the gift receiver lives, try Googling local class offerings.
FOR THE TRAVELER ON YOUR LIST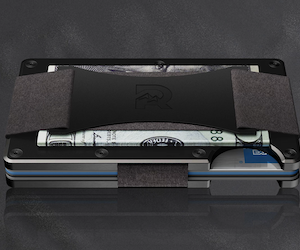 Available in 12 colors/patterns, the Ridge Wallet is constructed of lightweight aluminum and holds up to 12 cards without stretching out. Their technology blocks RFID wireless theft, making it an ideal travel companion.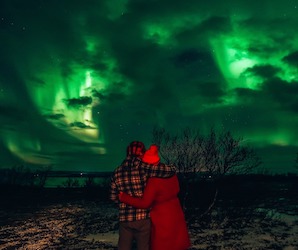 This idea is just too cool! Essentially, you send your recipient an e-gift box with a collection of experiences to choose from in over 100 countries around the world. There is no expiration date, and they can easily book online. Making it even better, one Tinggly gift removes 33 pounds of plastics and offsets 200% of CO2 emissions produced during the experience.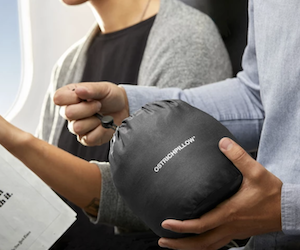 Not all travel pillows are created equal. Gone are the sleepless days and nights traveling thanks to OstrichPillow Go's high-density memory foam offering 360º natural ergonomic neck support. Hidden magnetic buttons help keep it in place while you snooze.
FOR THE TECHIE ON YOUR LIST
The short leather strap and force balanced subwoofers make the Vifa Bluetooth Loudspeaker an excellent choice for a portable speaker. Connects to smartphones and other devices via Bluetooth, but also has an AUX cable.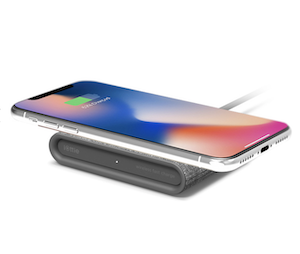 Charging cords can be super annoying, but the iOttie Wireless Fast Charging Pad changes all of that! The Qi technology works with both iPhone and Samsung phones and Qi-enabled devices.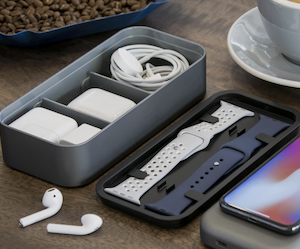 Bento boxes have become quite popular for those bringing their lunch to school or work, but this idea takes it a step further for techies! The stackable travel case has room for cords, charging blocks, and more. The bottom storage container has two sliding dividers to help you customize. This is great for travel or to keep your desk organized!
FOR THE YOUNG ADULT ON YOUR LIST (13-18 YEARS OLD)

Local museums, art classes, or some type of adventure! Kids in this age range, love cool experiences, so think of some local options that will leave them with lasting memories of your gift.
We love this concept! Order a sketchbook, fill it up, and send it back to us to be a part of the world's largest collection of artist sketchbooks! Every participant is sent the same 5×7 blank custom sketchbook. Each book will be given a unique six-digit barcode so we can easily catalog it into Brooklyn Art Library's system.

Give a gift that keeps on giving! Eureka Crate is a subscription box focused on science and engineering. So, it's not only fun but also very educational. You can select from a variety of subscription options, as well.
FOR THE KIDDOS ON YOUR LIST (4-12 YEARS OLD)

These adorable monster pop molds can be filled with juice, smoothies, melted ice cream, and more! Best of all, the tray fits inside your freezer door and is a great project for the kiddos.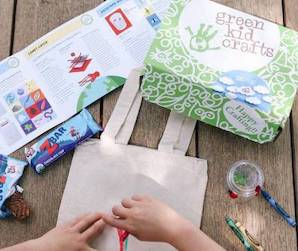 Yet another awesome experiential gift for kids! This subscription box is focused on STEM projects, helping tomorrow's leaders, engineers, designers, and scientists!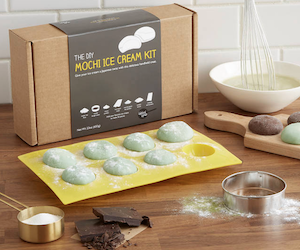 This at-home mochi ice cream kit is an excellent option for kids who are just getting interested in the kitchen. It doesn't require any cooking at all, but the result is a delicious Japanese treat that may leave them wanting to explore the kitchen even more.
FOR THE OUTDOOR + FITNESS LOVER ON YOUR LIST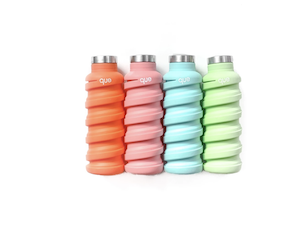 This BPA-free collapsible water bottle is leak-proof, and the spiral design means it can collapse down into a more compact version of itself. Perfect for workouts on the go!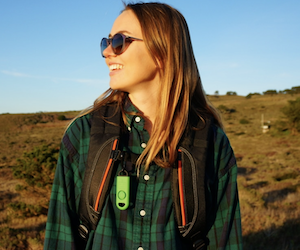 Being one with the outdoors has its perks, but rolling solo also can be dangerous. The B A S U eAlarm+ will help keep you protected when you're hiking or working out alone. The 130db siren is as loud as an ambulance to help get the attention of people nearby, and it's lighter than a pack of chewing gum.

You might see a theme developing in giving the gift of experiences! And, there are no exceptions for fitness or outdoor lovers. Get online and find a local yoga studio, a fishing expedition, or any activity the recipient would enjoy and gift it!
FOR THE ENTERTAINER ON YOUR LIST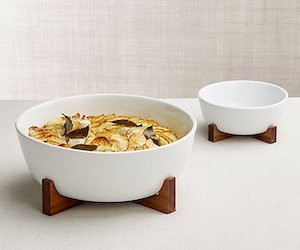 Trying to get dinner on the table when you're entertaining can be a challenge. But these oven to table bowl sets eliminate a step thanks to their low-profile acacia wood stands. These are great for appetizers like warm dips!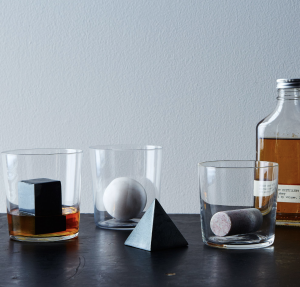 For cocktails that rock, check out these geometric whiskey stones. They can be used for any beverage (including non-alcoholic drinks) that don't need to be watered down by ice.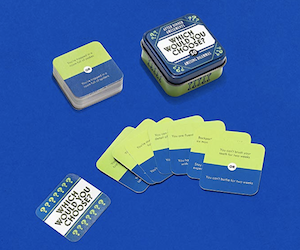 It's always fun to have a family-friendly game on-hand, and "Which Would You Choose?" has 50 different cards that ask players to choose between two ridiculous scenarios.
GIFTS FOR SELF-CARE AND PERSONAL WELLNESS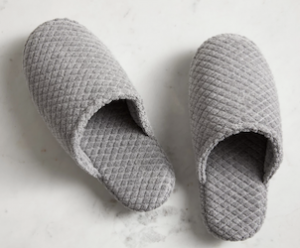 There's nothing like sliding into a cozy pair of slippers when the weather turns cool! Plush, patterned terry cloth is capped off with rubber soles; meaning can run outside to grab the morning paper.

A good night's sleep is the keystone to a good next day, and This Works deep sleep pillow spray will help you sleep deeper and fall asleep faster. Lavender, Vetivert, and Wild Chamomile Oils soothe your body and mind.
DAY OF RELAXATION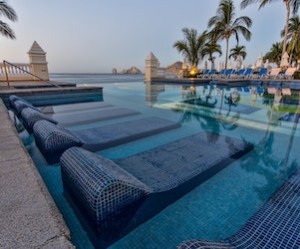 Massages, nutritional workshops, yoga, or a short getaway can do wonders for personal wellness. Research local places to find the perfect fit, and purchase a gift card to encourage the gift recipient to take some well-deserved time for self-care. PS – You can also go to a site like Spa Finder if you need a little help!